Customers
Mahesh Tutorials Pvt.Ltd.
Dr. M G P English High School
Microage Computer
NIIT
Viva College
Online UPS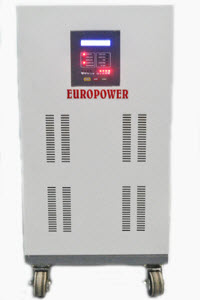 Range Available :
3KVa - 150KVa
(1Ph in - 1Ph out & 3Ph in - 3Ph out)
High Compatibility :
Suitable for run Home, Office, Showroom, School, Super Mkt. etc.
Any Kind of Single Phase, 3 Phase Load Linear or Non Lenear, Balanced or Unbalanced Load etc.
UPS Technology :
MTBF
Micro Controller
IGBT
Latest DSP Based
PWM High Frequency
Crystal Control Out-put Frequency.
High Performance Pure Sine Wave Technology ensures clean Out-put.
CVCC Charging System.
Cost Effective
Back-Up Timing Available :
From 15 Min. to Several Hours (User specified)
Battery Life :
Easy maintenance
Latest Tubular Battery technology for Longer Life
Biult-in flame arrestor
Tunes 800-1200 Cycles
Recurring :
Only after 3-4 yrs. (Depends)
Highly Reliable :
Able to support any kind of Electrical/Electronic Load at High Risk areas.
Lower failure rate.
Value for money.
Pioneer in Industry.
Reliable Brand in Market.
Highly innovative.
Advance Call Center.
60 Minutes Service Brand promise.
Set ISO Organization ensures Quality Assurance.
Great own experience expertise Technocrats team.
Munsheel Greay shockproof Powder Quoted body.
The only Company which offers Battery Trolley alongwith UPS.
25000 Satisfied Customers from Allover field.