Customers
Tribhuvandas Bhimji Jewellers
Orchid Beauty Parlour
C.K.P. Bank
Syndicate Bank
The Karnataka Credit Co-Op Soc
Commercial UPS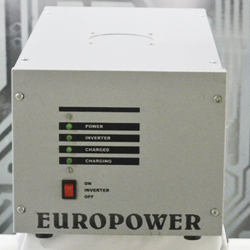 Range Available :
1.5KVa - 3KVa (1Ph in - 1Ph out)
High Compatibility :
Suitable for run Small Office, Showroom, Hotel, School, Shop, Super Market, Petrol Pump etc.
Lighting Load Like - Tube Lights, Fans, Computer, Printer, Scanner, EPABX, T.V. Set, DVR, Desert Cooler, Water Cooler, Drill Machine, Petrol Dispensing Pump.
UPS Technology :
Static UPS
PWM MOSFET Based High Integrity Detachable Card System
High Performance Pure Sine Wave Technology ensures non failure rates.
High Performance swithchover Timing Non-booting high sensitive load.
Back-Up Timing Available :
From 5 Min. to Several Hours (User specified)
Battery Life :
Easy maintenance
Latest Tubular Battery technology for Longer Life
Biult-in flame arrestor
Tunes 800-1200 Cycles
Recurring :
Highly Reliable :
Lower failure rate.
Value for money.
Pioneer in Industry.
Reliable Brand in Market.
Highly innovative.
Advance Call Center.
60 Minutes Service Brand promise.
Set ISO Organization ensures Quality Assurance.
Great own experience expertise Technocrats team.
Munsheel Greay shockproof Powder Quoted body.
The only Company which offers Battery Trolley alongwith UPS.
25000 Satisfied Customers from Allover field.